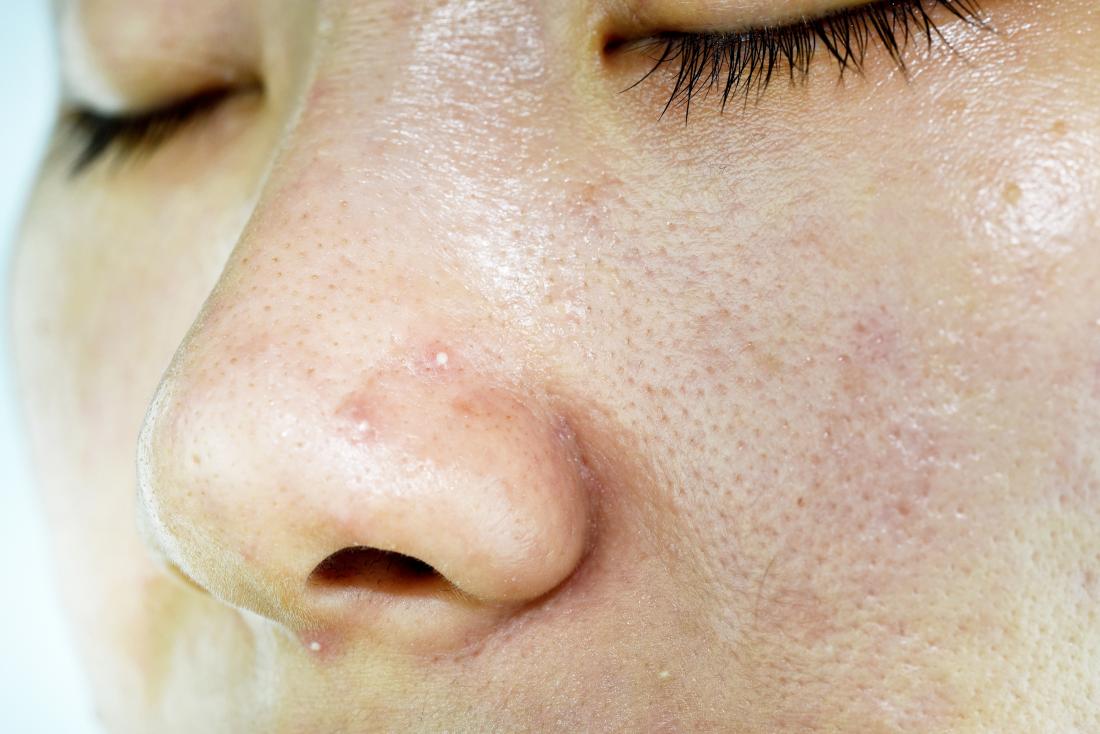 Skin Care Tips for Oily and Acne Skin
Businesses are slowly returning across the country after months of shutdown due to the coronavirus outbreak. Whether you're stepping out more than usual and spending time in the sun, or staying in and coping with rising temperature, skincare is always important.  We should always take care of our overall skin health by doing a proper skincare routine.
You're probably not always in love with your skin if you have oily skin or acne. Oily skin, on the other hand, isn't all terrible. One advantage is that oily skin is less prone to wrinkles than dry skin. Even so, oily skin and the acne outbreaks that frequently accompany it may be irritating.
When the amount of oil on our skin is just right, it protects our skin from harmful external substances. Having too much of it, on the other hand, makes our skin glossy, clogs our pores, and promotes acne outbreaks. So, what causes oily skin to begin with? Genetics, humid surroundings, hormonal changes, drugs that alter your hormones, wrong choice of Skin Care for Oily Skin, and sugary and fatty meals are all common causes.
It's difficult to recommend a one-size-fits-all routine for oily and acne-prone skin because they're two entirely distinct skin types. However, with the proper care, you can manage greasy shine, improve acne, and learn to accept your skin type.
But, before I go into the Skin Care for Oily Skin and Skin Care for Acne Skin Tips, I'd want to point out a few common mistakes I notice in people with oily, acne-prone skin:
AN EXCESSIVE AMOUNT OF HARSH INGREDIENTS AND PRODUCTS.
Acids, scrubs, benzoyl peroxide, alcohols, cleaning brushes for the face...the list is endless. There are so many products for oily, acne-prone skin that it seems reasonable that combining them will help strip the skin. The reality is that it might aggravate your skin. It can make oil production worse by conveying to your skin that it needs to create more oil since it feels tight and dry. Worse, if you're harsh with your skin, you might cause irritation, scarring, and discoloration.
Choose the proper oily skin products, regardless of your age, to help balance your skin's moisture levels while providing it with all the nutrients it requires. Skin Care for Oily Skin that works is the difference between congested and blemished skin and a clear, healthy-looking complexion.
SKIPPING THE MOISTURIZER.
Just because you have oily skin doesn't imply you don't need a moisturizer. Just as you don't want to over-strip your skin with too many harsh chemicals, you also want to restore your skin.
APPLYING EXCLUSIVE INGREDIENTS
I usually advise customers to search for the term "non-comedogenic" on product labels. While the phrase isn't always true because it's not regulated, it usually indicates that the components in the product have been shown to not clog pores. There are also chemicals often found in cosmetic products that work for some people with oily skin but not for others. Silicones (such as dimethicone) and certain oils are the two I warn people against the most. Your skin may be able to tolerate some of these chemicals, and silicone is frequently included in products aimed specifically at individuals with oily skin, so experiment to see what you can and cannot tolerate.
NOT SEEKING THE ADVICE OF AN EXPERT.
Many people who claim to have oily skin or acne eventually need to see a dermatologist to get their problems diagnosed. There might be an underlying issue (hormones, nutrition, stress), or you could have fungus, rosacea, or other disorders that need to be addressed by a doctor or at the very least brought to your attention.
That all said, let's look at some Skin Care for Oily Skin and Skin Care for Acne Skin Tips that I think work well for treating acne and oily skin.
Face Cleanse at Least Twice a Day
Cleaning your face on a daily basis is a simple method to keep oily skin under control. Face washing should be done twice a day, in the morning and at night.
Replace cream- or lotion-based cleansers with a foamy soap or face cleanser. Foaming cleansers are significantly more effective at removing excess oil and leaving your skin feeling refreshed and clean.
After you sweat, such as after a gym class or a workout, you should wash your face (and body, if you have body breakouts). Sweat can aggravate breakouts and cause acne mechanica, which is a form of acne.
If you don't have access to soap and water right away, have a stockpile of pre-moistened cleaning wipes to wipe off your skin. There are several facial cleaning cloths available, but fragrance-free baby wipes will suffice.
But be cautious of over-cleansing. Excessive cleansing of the face might irritate the skin. And, while acne isn't caused by oily or unclean skin, just washing your face more regularly won't help you get rid of outbreaks.
Make use of astringent
Another effective approach to manage oil is to use an astringent. Astringents are similar to toners, however, they are designed specifically for oily skin. Astringents aid in the removal of excess oil from the skin as well as the tightening of pores (temporarily, at least).
To use, saturate a cotton ball or cotton pad with the product and wipe it over your entire face and neck. This should be done after you've cleaned your face but before you apply a moisturizer or acne medication.
Astringents are also useful for cleaning away excess oil and removing greasy gloss that occurs during the day in between washings. Some astringents contain chemicals that can help clear acne, like glycolic acid or salicylic acid.
Use water-based and oil-free products.
You obviously don't want to add any more oil to your skin than it already has. Look for the words "oil-free" on the label of any leave-on products, including moisturizers, sunscreen, and cosmetics.
You may also wish to utilize non-comedogenic products. This implies they're less prone to clog pores (comedones) and produce acne outbreaks.
Water-based products are also a good choice for oily skin. Water-based cosmetics have a gel basis and leave no greasy trace on the skin. On the skin, they are almost weightless.
Water-based moisturizing gels, sunscreens, and cosmetics foundations are all available. Look at the label; many of these are targeted at people who have oily or acne-prone skin.
You Shouldn't Scrub Your Skin
Scrubbing seems to be especially ingrained in those of us with oily skin, and it can be difficult to break. After all, won't washing the face deep clean pores, cure acne, and reduce oiliness?
Surprisingly, the answer is no. Using abrasive scrubs, pads, or washcloths on your skin will not make it less oily or improve acne. However, it will irritate the skin. Whether your skin is oily or not, be gentle with it.
Use Acne Treatments and Exfoliate
Acne treatments and exfoliating creams can help decrease excess oil and minimize the appearance of enlarged pores. Large pores and oily skin frequently go hand in hand, and they may be just as aggravating as acne. While you won't be able to permanently reduce the size of your pores, you may make them appear smaller.
Many acne medicines serve double duty by reducing pore size while also eliminating outbreaks. Retinoids, especially topical retinoids, are effective at shrinking big pores. Another alternative is salicylic acid, which is available over-the-counter.
Exfoliating products are the way to go if you don't have a lot of acne but want to minimize the appearance of your huge pores. Glycolic acid and other alpha hydroxy acids keep pores free of dirt, making them seem smaller.
Final Words 
Whether you're seeking to cure breakouts or merely lessen the amount of greasy shine on your face, progress takes time, just like anything else. You may achieve this with the aid of a proper skincare regimen suited to your oily skin type. If you want assistance, do not hesitate to contact Skincarable at sales@skincarable.com.You may also follow us on Facebook and Instagram if you want to see more Skin Care for Oily Skin and Skin Care for Acne Skin Tips and Tricks.